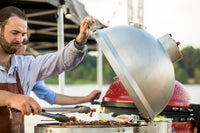 The first kamado grill made out of 3cm thick solid cast aluminum.
It's unique all-aluminum design provides unparalleled durability and the same outstanding temperature control and heat retention kamado grills are known for. The Blaze Kamado is your ideal partner for slow cooking, smoking, grilling (rotisserie option available) & wood fired oven backing (perfect for pizza, bread, oven- and vegetable dishes, lasagna …)
LOTS OF HANDY FEATURES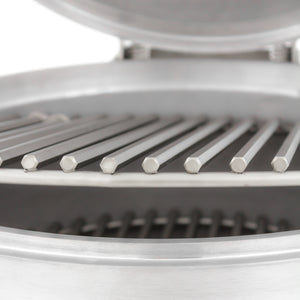 Beautiful sear marks!
Impress your friends !
The hex shaped cooking surface provides exceptional heat retention and beautiful sear marks. It's made out of ultra-smooth stainless steel wich makes cleaning very easy.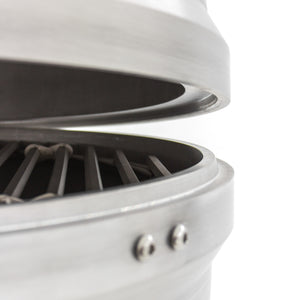 Tongue and Groove Seal
Tongue and groove sealing of the lid to the grill body eliminates the commonly used gasket and subsequent replacement due to damage and wear. Provides an exceptional seal with no seepage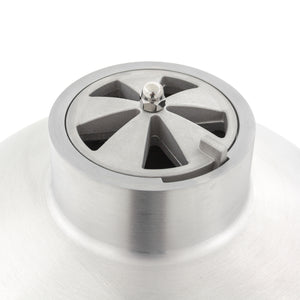 Precise heat control
The Cast molded exhaust cap for precise heat control without the usual risk of falling off or breaking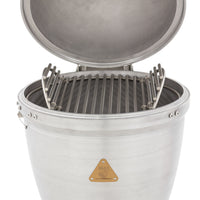 Complete & Ready for use!
The Blaze Grills Cast Aluminum kamado comes complet and ready for use including 1cm tick stainless steel griddles on 3 levels. Top level for grilling, next level for placing your heat shield or dripping pan and last one for keeping the charcoal.